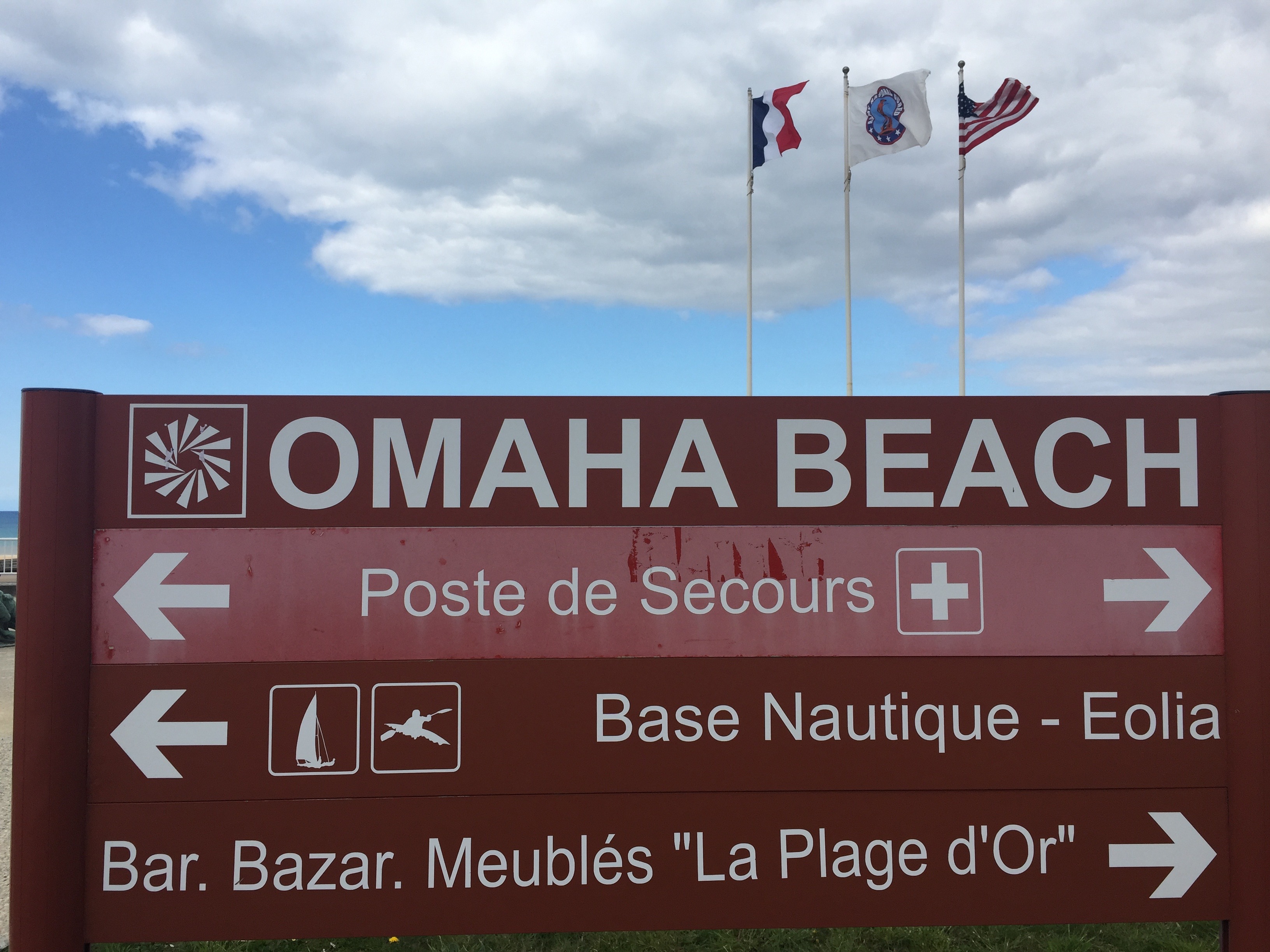 There is something that aches about a beautiful place with so much blood in its soil.
I am in Normandy.
Serene, bucolic, strewn with fields of yellow flowers….
…..yet not peaceful.
Is the wail of war still in the wind? Because the moment it sweeps my face, my eyes begin to burn. They will burn for hours.
I hear the echo of sobs, of the dying, of the survivors, of the men here and of their mothers five thousand miles away. I think of how hard it must have been to decide to let their sons and daughters stay buried here, so very far from home.
The view comes with a price that is counted but not measured.
I walk along a path overlooking Omaha Beach. Then, through a clearing, I glimpse the rows of white crosses for the very first time in my life.
You see it in photographs, in news reports… But standing here, Omaha Beach to your back, graves to your front, wailing wind to your face… This is something else.
I spend the next 25 minutes walking through the cemetery – listening to facts, taking photos, asking no questions and swallowing lumps of sorrow from the back of my throat until I can't swallow anymore and sink to my knees before a cross for a boy from Ohio.
How can I explain?
In the wind, I hear the bullets. In the serenity, I hear the sobs. In the hard-won peace, I feel the pain. I'm not being poetic. This is what I see and what I hear, vividly, as my knees feel the deep-green grass soft as pillows.
They say the waters of the beach ran red on June 6, 1944. The beach. The sand. The hills.
So the agony of thousands of souls fertilized these fields during World War II. And the warrior Vikings and the Norsemen long before them.
The crosses & stars that mark each grave are Italian white marble. $26 each. The Italians offered a bargain price, and American engineers laid concrete beams below ground so the crosses will never shift. Perfect symmetry forever.
Each detail is painfully exquisite.
Oak trees to symbolize strength line the walkway.
A mural that depicts Lady Liberty sending her fighters to France and France's own lady of liberty, Marianne, comforting the dead.
Tradition dictates graves face East. But these graves face West… home.
Dog tag numbers are etched on the back of each marker. Unless they are known only to God.
No birth dates to be seen, only dates of death, making them all equally ageless.
Then there's a wall with another 300+ names of men whose bodies were never found. Probably buried at sea.
I can write more. But this is where I'll stop. I know nothing I ever read or saw from afar conveyed what the wailing wind across my face revealed to me. So I leave you with my words, short as they may fall… and the photo of the first tomb I saw in Normandy, where the soil once soaked in blood and the wind still remembers…